Inspections
Hireport Ltd are fully licensed to carry out all your damaged racking inspections in accordance with SEMA (Storage Equipment Manufacturers' Association) regulations in order to fulfill your Health & Safety requirements.
A rack inspection is required under Health and Safety legislation on a regular basis as pallet racking is now classified as 'Work Equipment' and as such requires regular documented inspections. Regular rack safety inspections can help reduce both insurance premiums and maintenance costs.
You will receive a full report identifying all damages and costings for repairs / replacement as necessary.
Hireport Ltd are also able to provide a general overview of your overall warehousing setup, again fulfilling your health & safety requirements.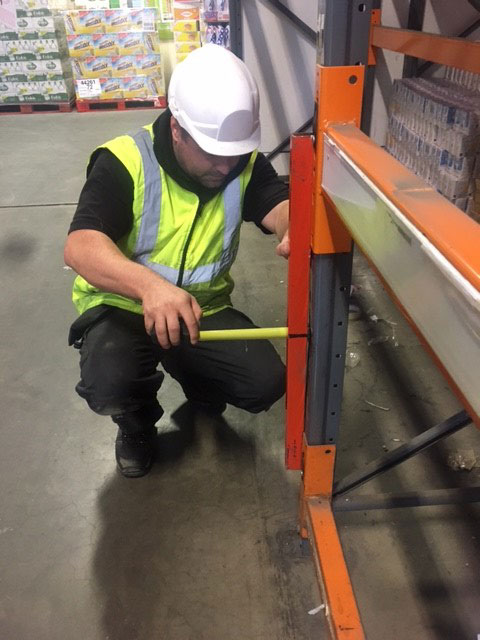 Do you need your racking inspecting?
If you require a detailed racking inspection to satisfy your health and safety requirements then please call us on 01924 372556 or use our contact us page