Identify your racking
Compare your racking to the images on this page to identify the type of racking that you have.
Unable to identify your racking?
Simply send us an e-mail and attach a photo of your racking and we will identify it for you. Please send an e-mail to info@hireport.co.uk
Please include close up images of the joints between the vertical and horizontal bars for more accurate identification.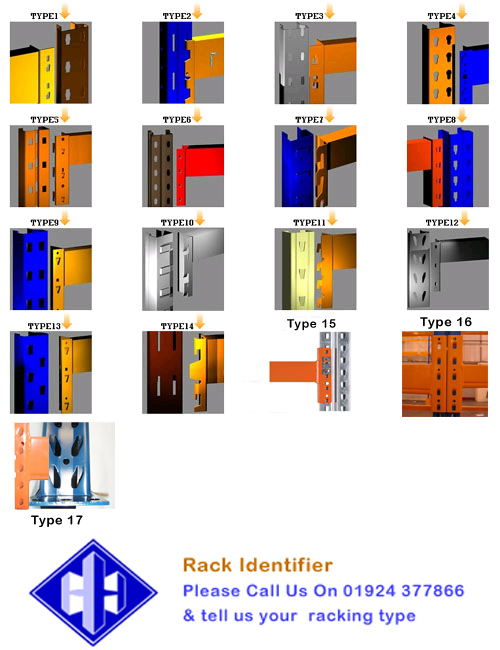 Can't see what you need from our current list?
We are constantly getting new racking in and we may have what you need so please give us a call?